Returns made easy for your online shopping
1. Search and Book
Search for your most convenient location, fill up the return form, and book it.
2. Print
Print your Online Return Form from PostCo after booking.
3. Return anytime
Return your parcel anytime at your preferred PostCo location.
Meet AM PM Pharmacy, one of our many 1000+ trusted locations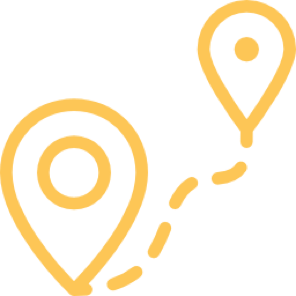 Huge network of locations
Our locations are located near your home or work for you to drop off your parcel at your convenience
Location open daily early till late
Drop by at any of our locations at your own time to return your parcel
Safe and secure
All our locations have been vetted and trained by our PostCo Partner team!
Frequently Asked Questions
What is Parcel Return?
We partner with local stores to form PostCo partner locations so that you can drop your returned parcels, and we will have them sent back to the online retailer.
How to return a parcel via a PostCo location?
Head over to postco.co/en-VN/return to begin the return process. Kindly select the online retailer and your location for parcel drop-off. Fill up the rest of the steps to complete the return process.
You can then download and print your return form and securely attach it to your parcel. Alternatively, write down the return code presented on the return form that is already included in the parcel you purchased.
You can now drop it off anytime at your chosen PostCo location. As easy as that!
Do I need to log in or sign up for a PostCo account to book a Parcel Return?
You do not need to log in or sign up for an account. Just head on straight to postco.co/en-VN/return to book your parcel return.
Can I return my parcel to any online store?
This return service is only limited to our partner merchants.
How much does it cost for a parcel return?
It is absolutely free to return with PostCo!
How can I track my parcel return?
Upon confirming your parcel return, you will receive an email to set your password. Once the password has been set, you can log in to your PostCo account to view your parcel collection and return status.
On top of that, you will also be receiving email notification once there is an update on the status of your parcel.