Convenient Collection & Return Solution
Empower your business with our convenient self-collection and hassle free return solution.
Get Started
PostCo provides your online store a convenient way for your customers to collect and return their online shopping parcels at over 1000+ locations across South East Asia.
With our seamless Click and Collect solution, your customer have the convenience and freedom to buy online and collect their online shopping parcels anytime and anywhere they want. Convenience will drive both loyalty and revenue to your online store, ensuring zero drop-off rate from lack of delivery options.
Powering over 50+ online stores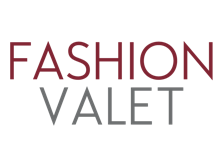 Here's why you should join us...
Simple Integration
Our plugin can easily be integrated into your existing online store and provide a seamless checkout experience for your customers.
Retail Order Management
Our secure cloud-based platform allows your staff to manage customer collections and returns with just a few clicks.
Convenience for customers
By offering a Click & Collect solution, your customers have the flexibility to shop online and pick up at their convenience.
No Change To Your Courier
We give you the flexibility to use your own courier to deliver the goods without changing your current fulfilment and operational processes.
Click and Collect
Easy API Integration
Alternative Checkout Option
Extensive Network of Locations
Zero Setup Cost
Customer Notification and Support Provided
Easy Return
No Integration Required
Easy 3-step Process
Extensive Network of Locations
Zero Setup Cost
Customer Notification and Support Provided