How to use PostCo
In just a few simple steps you can start collecting your parcels from a location near you. No more worrying about missing a delivery ever again.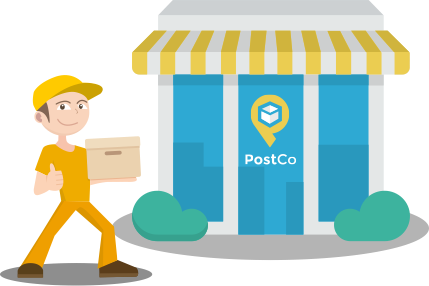 How to Book
Sign up with PostCo to receive your first collection for FREE, then shop at your favourite online store
Search
Choose and book the most convenient PostCo Location near you
Address
At the checkout of any retailer's website around the world - use your chosen PostCo location as the delivery address and add the word, PostCo at the end of your last name.
For example: Andy Chong PostCo
How to collect
You will receive an email and sms with your unique collection code after booking a location. Use the code to collect your parcel at your chosen location. Too easy!
Notification
We'll send you an email and sms once your parcel has arrived at your chosen PostCo location
Collect
Collect your parcel anytime you are free! You have 14 days to collect it from your chosen locations.